SOS! Nipples cracks. What to do?
Nipples cracks: a painful phenomenon. Unfortunately, I speak from my own experience. Breastfeeding was something magical and soothing to me. Unfortunately, the cracks caused me so much pain I could not enjoy breastfeeding my baby… Nipples cracks can be so painful that some moms even decide to stop breastfeeding. But you can do something about it, which will allow you to continue breastfeeding in a relaxed way.
What are nipples cracks?
Nipples cracks are small wounds in and around the nipples. Unfortunately, many mothers have to deal with them.
When do they occur?
Nipples cracks often occur in the first few weeks of breastfeeding. During these weeks, your breasts are more sensitive, the breastfeeding has quite an effect on the skin. The skin of the nipple can also become softer because it will get moist due to the leakage of breast milk.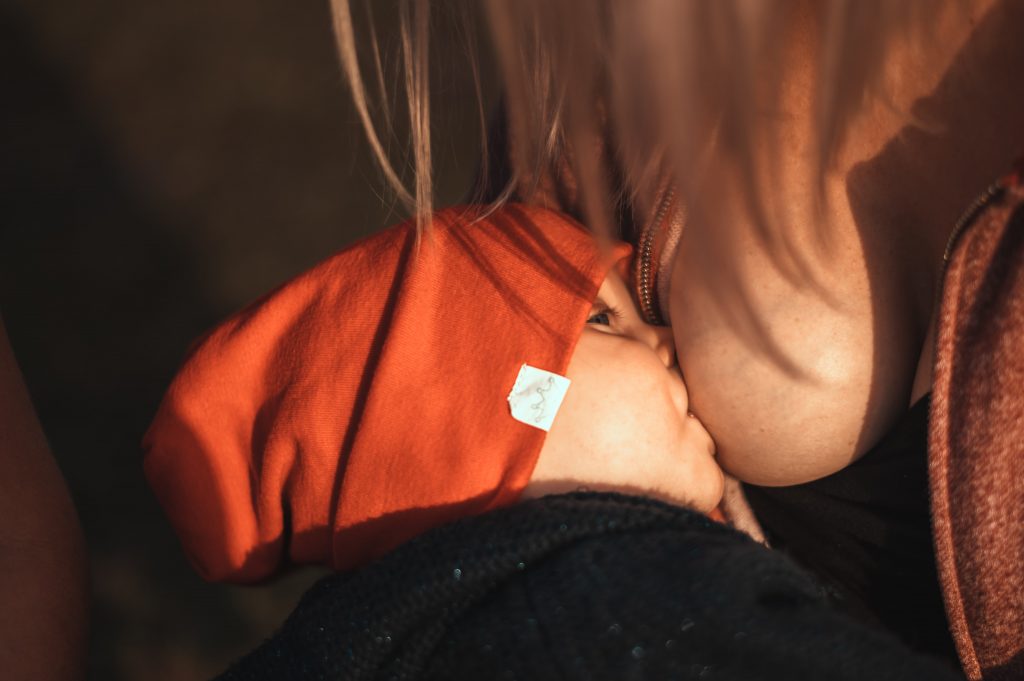 What causes nipples cracks?
The main cause of cracked nipples is incorrect positioning of your baby during breastfeeding.
Your baby needs to take the nipple and a part of the areola into his mouth, so the nipple reaches the back of the mouth of your baby properly.
Other causes can be munching the breast for too long, thrush or a shortened tongue-tie.
What can you do to prevent them?
The most important thing is to check with the maternity nurse or lactation consultant how your baby is picking up the nipple. You can also change positions while breastfeeding.
Can you treat nipples cracks?
To relieve cracked nipples, you can apply Petit&Jolie Calendula Balm after each breastfeed. The balm nourishes and softens the skin. Calendula is known for its anti-inflammatory effect.
We also recommend the use of washable breast pads from e.g. Boobbirds.
If you have any questions, please mail us or fill in the contact form.