Don't judge a book by its cover… right?
The best and sustainable packaging, how do you find that? 
Hot topic in the skin care: plastic-free packaging or no packaging at all!
If you're familiar with the products of Petit&Jolie, you know that our products are wrapped in plastic. Sustainable? Let's be honest, it's not. Let us explain why we chose to use it anyway.
The desire for a more sustainable solution for the packaging has been around since the beginning of Petit&Jolie. Six years ago, when we researched the different types of packaging, we concluded that plastic was the best option for product and environment safety, product quality and everything that is involved in personal care.
'So what are other options for packaging?', you might ask.
No packaging
With our liquid soaps this type of packaging is no option, but perhaps with a new product in the future.
Aluminum packaging
This increases the risk of erosion caused by humidity. We would not be able to guarantee product quality, and that's a no-go. To prevent erosion, aluminum packaging often contains a thin layer of plastic, but then recycling becomes an issue.
Glass
Glass is easy to recycle, but there are also some cons. Glass is heavy, which increases the CO2 emissions from transport. Another one is (un)safety. It easily breaks into a gazillion pieces when you drop it. Not the safest option, especially with little ones around! In some countries it's even prohibited to use glass packaging for the bathroom. In terms of recycling, glass would indeed be a great option.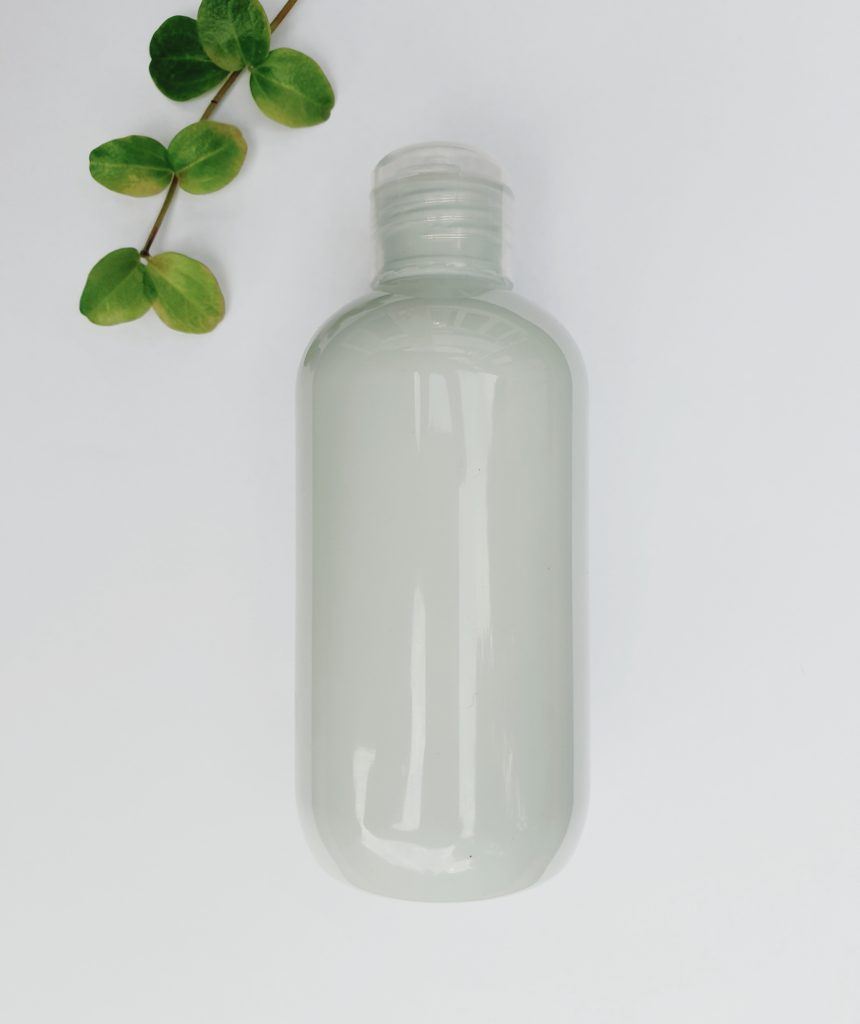 Plastic
Plastic is generally made of the polluting oil industry and is not readily biodegradable. On the other hand, plastic packaging does not affect the product quality, keeps the product stable and doesn't shatter into a million pieces.
Fortunately, the packaging industry is developing rapidly (yes!). More and more improved and affordable sustainable solutions are becoming available. Last year we already switched to 100% recycled cardboard boxes with the oils. And this year we're turning towards 100% recycled plastic bottles for Hair&Body Shampoo and Bath Oil. Recycling of plastics getting better. So please recyle your plastic packaging!
We're on a mission, as you know by now. We are constantly trying to up our sustainability game and this year our plastic packaging is getting our main focus. Happy to announce our changes for the good!