At Petit&Jolie we get a lot of questions about sensitive skin and eczema. A part of this sensitivity is caused by personal care products with harsh ingredients that cause dehydration and irritation. That's exactly why products of Petit&Jolie are very gentle, effective and very suitable for sensitive skin. But did you know that not only personal care products can cause skin irritation?
We spoke with Veronique Hundsheim, nutritionist and author of the book 'Nutrition for Mother and Child' about eczema. Her point of view is that the diet can also be an important trigger for skin irritation and eczema. So, in addition to our list of tips for eczema, it can also be very useful to read her story about the combination of food and eczema.
'In my practice I often see children with eczema, problems with bowel movement and babies who spit a lot. Parents often find themselves stuck in this situation, because they are hopeless after trying everything they read and hear about. In addition, brand new parents often already feel a bit guilty and insecure about parenting, because they're new to it all. They often think: what am I doing wrong that is causing my little one to feel bad?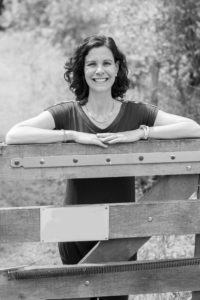 It's good to know that every newborn's intestines are not fully grown and in full function yet. It takes a whole year to develop its own intestinal flora. That's the reason your baby's only allowed to drink milk at the very start. However, the development of intestinal flora is different for everyone and unfortunately that can mean that your baby can get stomach pains or other problems of their diet (prepared milk or breast milk). Forming a healthy intestinal flora takes time and a good and healthy gut is important for the immune system of your child.
When your child from cramps daily, this can be a sign that the milk is not properly digested. A bad digestion can then lead to problems with the stool, but it can also cause skin irritation. The ingredients that irritate can find their way to the skin and cause irritation there. Both breastmilk as regular bottle feeding can cause constipation, diarrhea or irritation of the skin. This again shows how large the influence of food on the body really is.'
How can you determine where this irritation comes from?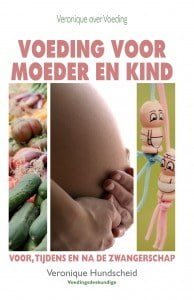 Finding the direct cause of the reaction is not easy. There are many ingredients that can cause a reaction, but there's way more we do not scientifically know yet. Milk products can cause asthmatic complaints and strawberries are not suitable for children with eczema. However, food products can cause a cross reaction. In short, any product that you eat or drink can in combination with another food product, personal care product or allergen from the air can cause a (negative) reaction.
'If you suspect a food intolerance, it is wise to consult a specialist in nutrition. Once you know the cause, you'll see improvement almost directly. I see it daily in my practice, as soon as we know what the irration causes, I see happy babies and parents. And yes, the eczema spots become less.'
For tips from the care of eczema spots: here we wrote what to do about it.
Want to know more? Veronique will gladly help you further.