It will probably not surprise you: we love outdoor activities. We're blessed spending hours walking through the woods, at the beach or on the grasslands. If the little one still fits in a baby carrier or stroller, it's easy to go out for hours. But as soon as your toddles wants to walk by himself, it becomes a bit of a challenge. No straight path there. Fortunately, there are many places where nature and fun can be combined for the little ones. We've put a list together with places around Utrecht and Amsterdam.
Hoeve Ravenstein in Baarn:
Every first Sunday of the month different activities on Hoeve Ravenstein, a lovely farm. Next to those special Sundays, you can just go at any given time to let your kids look at the animals, pick flowers in the flower garden, just play around or go on scavenger hunt. I'd definitely recommend a visit!
Botanical Gardens of Utrecht University:
Botanical Gardens may sound a little corny and boring, but I promise you, is it not. Every year a wonderful children's' treasure trail is plotted, where kids learn all about plants and flowers in a playful way. Example: which plant ensures that great taste of your vanilla ice cream? How fun is that!
Fruit garden of West in Amsterdam:
Here you can buy your own fruit by picking it yourself, from apples to pears and raspberries to gooseberries. Does is get any better?! You'll definitely find yourself amidst chickens and many other animals. The management of the fruit gardens organizes all kinds of fun activities, but you can also just go for a coffee with a fresh, homemade pie. Enjoy.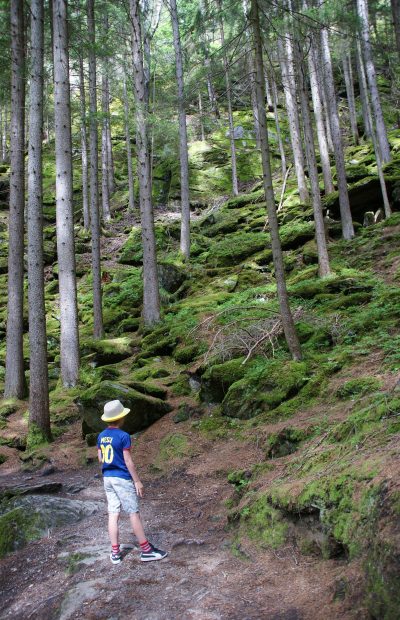 Schoorlse duinen in Schoorl:
Not afraid to climb and fall? And not afraid to get a bit sandy? Then a trip to the Schoorlse Duinen is the one for you. Of course, you can take a walk through the extensive dune area, but your children will also see if they can concur the large sand dune and then run and roll down from it. A great end to this great day would be having delicious Dutch pancakes at the foot of the dunes.
With these outings fun is guaranteed. Do you know any fun activities that we definitely have to know about? Let us know in an email and you may see it up on the blog soon!