Edibility product good benchmark for care free use
Recently we saw a picture on instagram. On this picture all kinds of gifts were showed that  a mom-to-be received during her baby shower. To my big surprise, there were like 15 baby care products on, which we believe are unfairly popular.
People still have no idea about body care products and that concerns us. These days more and more people are aware of using the right food, and we think it would be very good if every one became aware of the origin of body care products. Especially for children, for whom the proper care is even more important.
What makes such a care product less suitable?
Did you know that 60% of what adults put on our skin ends up in our bloodstream? And if you have this in mind, shouldn't we be able to eat our body care products? So, if we look at the labels of popular baby care products, we can't imagine you like to get a bite out of it. There are many ingredients in that you do not want to and should not eat. An example of a very frequent used ingredient is Paraffinium Liquidum.
What is Paraffinium Liquidum?
Paraffinium Liquidum is a mineral oil. ' Benefits ' according to proponents of paraffinium liquidum are:
·         It's smell- and colourless
·         the composition does not change quickly by other ingredients such as oxygen
·         It is claimed that the soothing works
·         It's cheap and it is a mineral oil.
A mineral oil is a side product of the production of petroleum. That doesn't sound best, I hear you thinking. And you are right, that is also not best. Not at all for your little one.
It also contain many additive, which are bad biologically degradable. In other words, my body has probably been struggling with the breaking down of this product, but where is it then? These are important questions which so far still hard to answer. Proponents of paraffinium liquidum says that these ingredients are not in the bloodstream of children. However investigations into this information do not seem to find it. How do we know this for sure? Besides we already know that trough the drains much paraffin wax ends up in our environment, where nature has a hard time dissolving it. In short, it is not just bad for us, but also for the environment.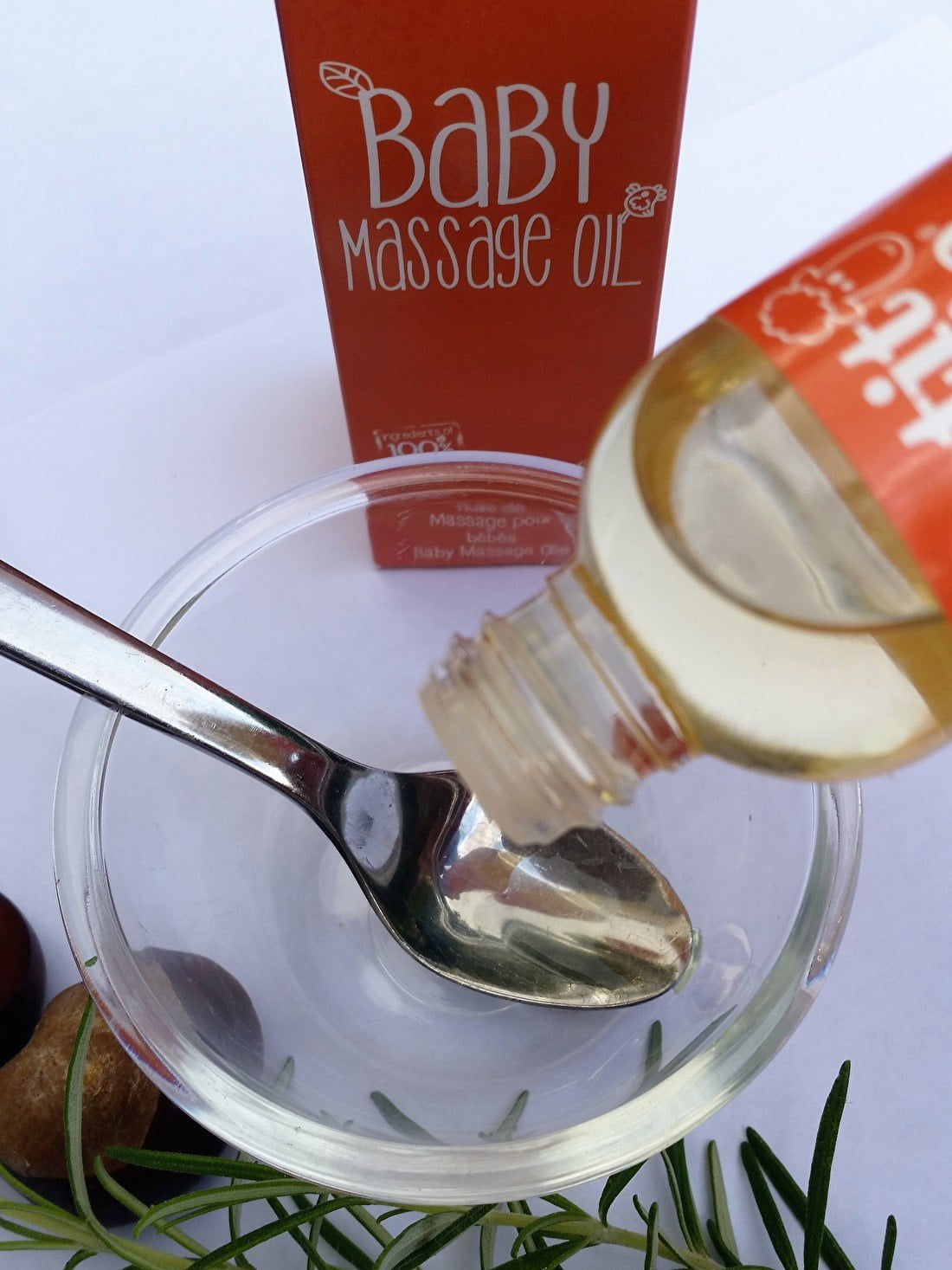 It is not for nothing that they warn of soil contamination in case of leakage of pure mineral oils. An example of this is the news story on a few years ago in the Netherlands. The news story was about paraffin wax was washed up on the South Holland beaches. Peolple were warned not to lift or eat the paraffin. But why should we apply this to our skin, and then certainly on the baby skins of our children?
We prefer caring the skin!
Paraffin liquidium would be enclosing the skin, as paraffin wax does with cheese, to prevent dehydration. But do you want to build a ' plastic ' layer on a breathable skin? In our opinion, the skin needs extra care to get itself in balance. This cannot be done through enclosing the skin with paraffin wax.
Another argument which is used by propenent is that a paraffin/mineral oil is not bad because we use it for years and there is no evident that there is something wrong with it, seems to us a very thin argument. With such important issues we would like to see proof. Unfortunately, it is often enough proved that ingredients that were previously allowed, now severely be discouraged or even banned. An example of this is the prohibition on methyl parabens in diaper creams. Since april 2015 this prohibition applies within the EU. This was a previously used frequent ingredient.
Finally …
Finally, as already indicated paraffinium liquidum is a side-product of petroleum. An industry that is known as one of the biggest polluters of the world. Do we want to stimulate this industry by using this ingredient? In our case, the answer is simple: No. Vegetable oil is in our opinion the best and safest option and this is submitted by a … Plant! In addition, the plant has a beautiful side-effect from filtering our air and providing … oxygen. What more could you want! Would we recommend a product with paraffinium liquidum? Our answer is loud and clear: no, no and no (but that surprises you probably either)
Tip: use products with natural oils of beautiful plants and flowers. Not only good for the skin, but also for the bees, the nature and the air:)